Sundari Sanjivani Kalp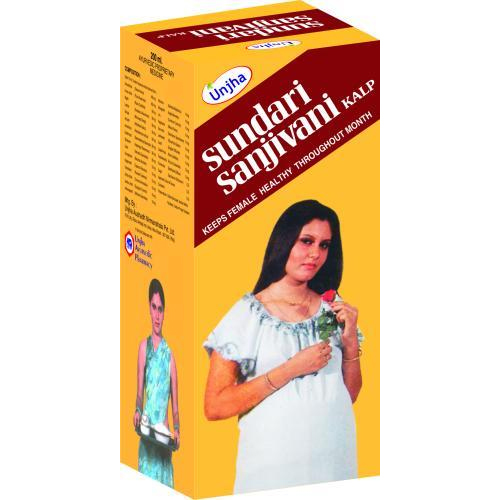 Sundari Sanjivani Kalp
Product Description
Sunadri Sanjivani Kalp is prepared from valuable Women Health tonic herbs like Ashok Chhal, Umara Chhal , Majith ,Lodhar Anatmool,Shatavari & Ashwagandha etc.
Key Benefits
- An excellent health tonic for women
- Helps combat Fatigue and Weakness
- Good for Uterine Health
- Restores Energy.
- Keeps women Healthy throughout the month.
Dosage: 10 to 15 ml. twice or thrice a day with water or as directed by the physician.
Diet: Milk and Milk Products, Nutritious Food, Exercise, Protein rich foods etc.
Avoid: Intake of Sour Foods, Pickles, Excessive Spicy food etc.
Packing: 200, 450 ml.
COMPOSITION: Each 10 ml. contain Aqueous extract derived From: